About CRA
Membership
CRA for Students
CRA for Faculty
CRA-Women
Computing Community Consortium (CCC)
Awards
Projects
Events
Jobs
Government Affairs
Computing Research Policy Blog
Publications
Data & Resources
CRA Bulletin
What's New
Contact
Home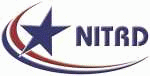 Workshop on the Road Map for the Revitalization of High End Computing
June 16-18,2003

DRAFT
Working Group 8: Procurement, Accessibility, and Cost of Ownership
Frank Thames, NASA, Chair
Mike Levine and Ralph Roskies, Pittsburgh Supercomputing Center, Vice Chair
Charter:
Explore the principal factors affecting acquisition and operation of HEC systems through the end of this decade. Identify those improvements required in procurement methods and means of user allocation and access. Determine the major factors contributing to the cost of ownership of the HEC system over its lifetime. Identify impact of procurement strategy including benchmarks on sustained availability of systems.
Guidelines and Questions:
Evaluate the implications of the virtuous infrastructure cycle (i.e., the relationship among the advanced procurement development and deployment) for shaping research, development, and procurement of HEC systems.
As input to HECRTF charge (3c), provide information about total cost of ownership beyond procurement cost, including space, maintenance, utilities, upgradeability, etc.
As input to HECRTF charge (3) overall, provide information about how the Federal government can improve the processes of procuring and providing access to HEC systems and tools
Example Topics:

procurement, requirements specification, user infrastructure, remote access, allocation policies, security, power and cooling costs, maintenance costs, reliability and support
Slides presented during Plenary Reports on Findings (93 KB PDF)
<< Back to Road Map Workshop home page
<< Back to the Road Map Workshop Agenda
---
---
Copyright © 2007 Computing Research Association. All Rights Reserved. Questions? E-mail: webmaster@cra.org.