About CRA
Membership
CRA for Students
CRA for Faculty
CRA-Women
Computing Community Consortium (CCC)
Awards
Projects
Events
Jobs
Government Affairs
Computing Research Policy Blog
Publications
Data & Resources
CRA Bulletin
What's New
Contact
Home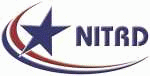 Workshop on the Road Map for the Revitalization of High End Computing
June 16-18,2003

DRAFT
Working Group 7: Application-Driven System Requirements
Mike Norman, University of California at San Diego, Chair
John van Rosendale, DOE, Vice Chair
Charter:
Identify major classes of applications likely to dominate HEC system usage by the end of the decade. Determine machine properties (floating point performance, memory, interconnect performance, I/O capability and mass storage capacity) needed to enable major progress in each of the classes of applications. Discuss the impact of system architecture on applications. Determine the software tools needed to enable application development and support for execution. Consider the user support attributes including ease of use required to enable effective use of HEC systems.
Guidelines and Questions:
Identify major classes of applications likely to dominate use of HEC systems in the coming decade, and determine the scale of resources needed to make important progress. For each class indicate the major hardware, software and algorithmic challenges.
Determine the range of critical systems parameters needed to make major progress on the applications that have been identified. Indicate the extent to which system architecture effects productivity for these applications.
Identify key user environment requirements, including code development and performance analysis tools, staff support, mass storage facilities, and networks.
Example Topics:

applications, algorithms, hardware and software requirements, user support
Slides presented during Plenary Reports on Findings (373 KB PDF)
<< Back to Road Map Workshop home page
<< Back to the Road Map Workshop Agenda
---
---
Copyright © 2007 Computing Research Association. All Rights Reserved. Questions? E-mail: webmaster@cra.org.