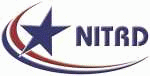 Workshop on the Road Map for the Revitalization of High End Computing
June 16-18,2003

Working Group 8: Procurement, Accessibility, and Cost of Ownership
Frank Thames, NASA, Chair
Mike Levine and Ralph Roskies, Pittsburgh Supercomputing Center, Vice Chair
Charter:
Explore the principal factors affecting acquisition and operation of HEC systems through the end of this decade. Identify those improvements required in procurement methods and means of user allocation and access. Determine the major factors contributing to the cost of ownership of the HEC system over its lifetime. Identify impact of procurement strategy on sustained availability of systems.
<< Back to Road Map Workshop home page
<< Back to the Road Map Workshop Agenda
---
---
Copyright © 2007 Computing Research Association. All Rights Reserved. Questions? E-mail: webmaster@cra.org.