2002 Outstanding Female Undergraduate Award Runner-Up
Sara Su is a senior at the University of Washington. She will receive a Bachelor's degree in Computer Engineering in June 2002.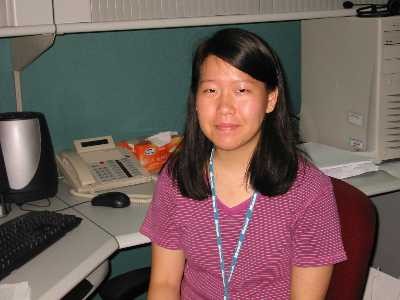 Sara has contributed to three quite different fields. During a summer internship at Cray, Inc., she developed software modules for the Tera multithreaded architecture. She has developed tools to automate the production of course materials as part of a Tutored Video Instruction project to support distance education. Most recently she has developed techniques for artistic rendering and handwriting synthesis during an internship at Microsoft Research, China; she has co-authored two papers describing these results.
Sara is an officer of the ACM student chapter at Washington, active in departmental outreach efforts, and a former officer of the Washington chapter of Eta Kappa Nu, the EECS honor society. She has received numerous scholarships and academic honors.
<< to 2002 Outstanding Undergraduate Awards home page
---
---
Copyright © 2007 Computing Research Association. All Rights Reserved. Questions? E-mail: webmaster@cra.org.